Vaya Dental
-
Raleigh, NC
5-Star Rated Dentist on $99 Cleaning, Exam & X-Ray!*
Preventative care is the best way to keep your teeth in great condition! For just $99, we'll clean and polish your teeth, conduct a full oral health exam, plus, take bitewing and periapical x-rays to make sure your smile is in great shape. Schedule your cleaning online or give us a call today. You will be glad you did!
*New patients in absence of periodontal disease only.
*Offer does not include the panoramic x-ray.
Are you having trouble with your teeth? If you've noticed something unusual, recently experienced a dental emergency, or just haven't been to a dentist in a while, it's important that you have an examination as soon as possible! At just $79, we offer a complete oral exam including periapical and bitewing x-rays, so we can understand what's wrong and help.  Schedule online, or call today!
*New patients only.
*Offer does not include the panoramic x-ray.
Complimentary Invisalign® Consultation*
Ready for your dream smile? Let's talk Invisalign! With Invisalign, you can straighten your teeth using removable clear aligners instead of metal braces and start seeing results in as little as three months. Come in for a FREE consultation to discuss your specific needs and receive a custom treatment plan. Book online or call today to schedule!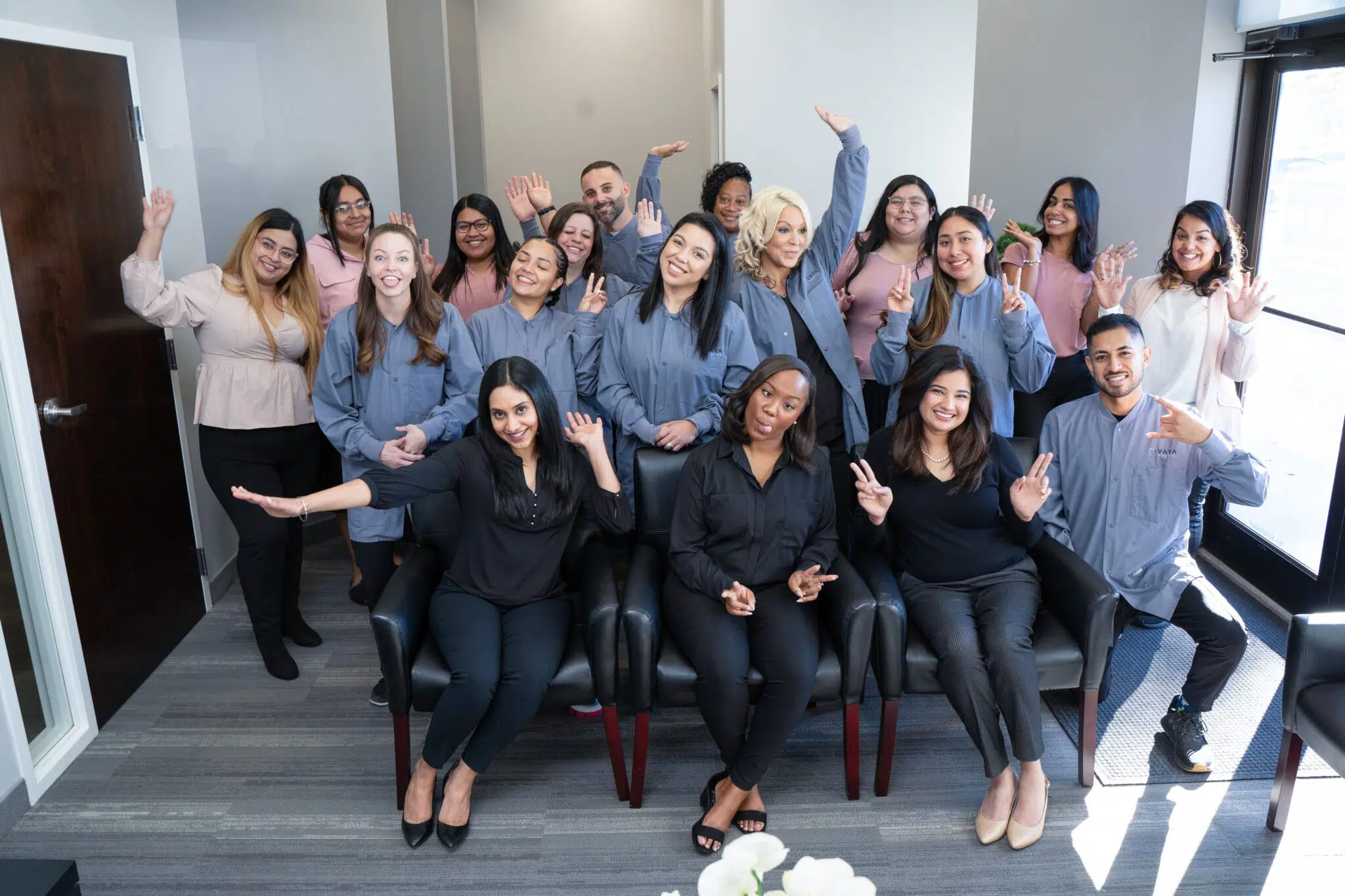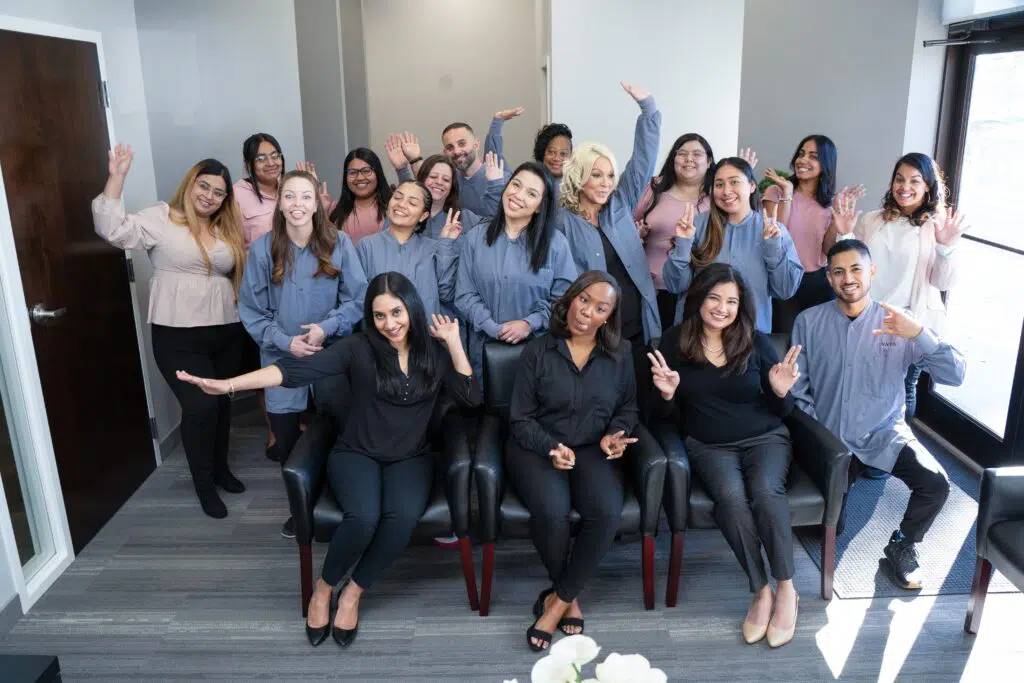 We're a family dental practice in Raleigh
, NC,
that offers not just great routine care, but cosmetic and restorative dentistry — plus Invisalign! As a
Raleigh dentist
, our goal is to combine uncompromising excellence in our work with an attitude of compassion for everyone who walks through our doors. Give us a call or book your appointment online today. We look forward to meeting you!
Our practice is working together to realize a shared vision of uncompromising excellence in dentistry.
To fulfill this mission, we are committed to:
"The whole team is amazing. My grandson had two teeth pulled and had to come back to get more work done. It all went smoothly. Thank you so much!"
"The team was professional and friendly. They took time to explain everything I needed to know about what they were doing. I was very pleased."
"Had not been to a dentist in 20 years. They were non-judgmental, worked out a plan with me, and I'm well on my way to a beautiful smile. Super friendly team."
"I love this dentist. The team go above and beyond, and they are the perfect balance of down-to-earth and professional"
"My kids love Vaya Dental! Great team!"
"Very professional and helpful. Made me feel very comfortable and confident in what the treatment process was going to be like."
We make it easy for you to find great dental care. Check out our locations in Charlotte and Raleigh and choose whichever works best!