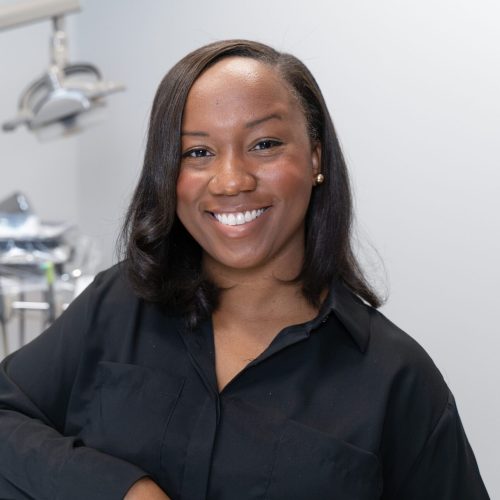 Dr. Bianca Speight was born in Forestville, MD and later relocated to Apex, NC at an early age.  She now resides in Raleigh, NC. She attended East Carolina University and graduated with honors, obtaining a Bachelor of Science in Health Education and Promotion with a concentration in Pre-Health Professions. She is also a graduate of the University of North Carolina at Chapel Hill School of Dentistry. During her time enrolled at UNC Dental School, she completed extramural rotations at CommWell Health Dental Clinic in Salemburg, NC and St. Mary's Dental Clinic in Wilmington, NC. Here, she gained skills in conducting comprehensive oral exams, diagnosing patients and developing treatment plans, performing simple and surgical extractions for medically compromised patients, completing restorative treatment, and efficiently managing and treating multiple patients simultaneously in a public health setting.  
Dr. Speight loves to learn and has attended several continuing education courses, from Extractions for the General Practitioner, Sleep Apnea and Appliance Therapy, Management of Common Esthetic Dilemmas in Dentistry to Laser Dentistry, and Zoom Whitening. Dr. Speight has also learned more about clinical dentistry, restoring implants, clinical concerns and misconceptions with zirconia restorations, healthy start, opioids in the dental field, digital dentures, and acute and orofacial pain in her continuing education courses.
Dr. Speight joined Vaya Dental in 2018 but first found a love for dentistry in high school when she was offered an internship at the Wake Med Hospital Dental Clinic in Raleigh, NC. Whilst shadowing the dentists there, Dr. Speight admired how each patient's self-esteem skyrocketed after they received dental treatment. Patients that experienced discomfort and pain were relieved, and if they were feeling self-conscious about their smile, their confidence was immediately restored after their procedure. That is when Dr. Speight realized that she wanted to pursue a career in the dental field and this remains the reason why she loves it today. Since she has been working at Vaya Dental, Dr. Speight has been able to accomplish these things and make a difference within her community. She also makes her patients feel as comfortable as possible and that is how Dr. Speight has developed long-lasting relationships. Patients have remained loyal to Vaya Dental since opening because they are treated as family. The comradery with patients is also evident within the team at Vaya Dental and this is why Dr. Speight loves going to work every day.
Professional Affiliations
American Dental Association

Academy of General Dentistry

North Carolina Dental Society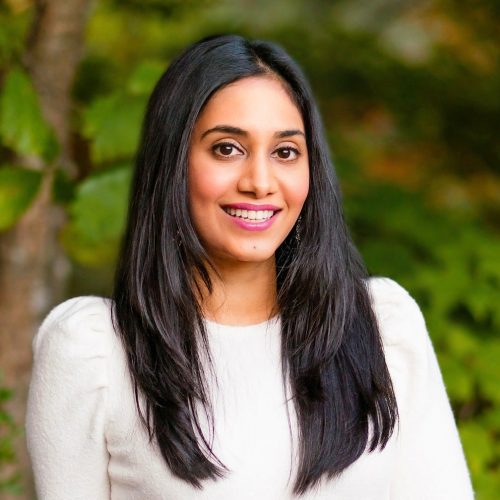 "I like coming to work at this practice every day because the patients and team feel like family."
Dr. Harpreet Wasson was born in Canada and grew up in Cary and Raleigh, NC. Having completed her undergraduate program at North Carolina State University in 2002, she continued her education by obtaining a doctorate of dental surgery (DDS) in 2006 at the University of North Carolina. As a member of our practice since 2018, Dr. Wasson enjoys working with children and parents to ensure healthy smiles. 
Outside of work, Dr. Wasson has several interests, including traveling! Among her favorite travel destinations are Egypt, Kenya, and Australia. Locally, she likes spending time with family, exploring the best restaurants, or relaxing on the beach. As someone who loves learning about nutrition and health, she also enjoys sharing her knowledge with friends, family, and patients.